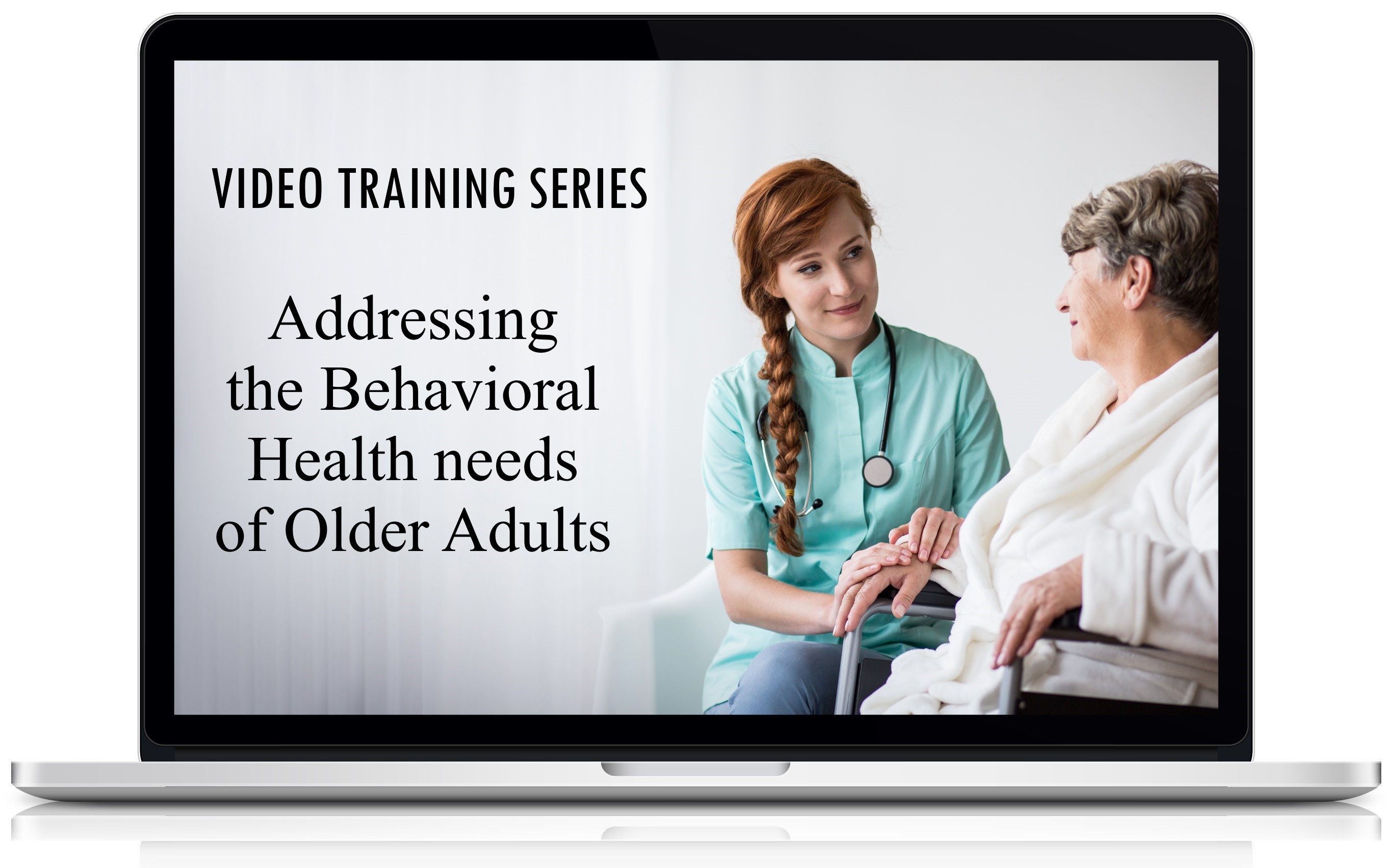 By 2035, the United States Census Bureau projects that adults ages 65 and older will outnumber youth for the first time in U.S. history. The country's population of older adults is expected to reach 78 million, while youth under the age of 18 will number 76.4 million. This growth in the aging population will continue to increase behavioral health workforce demands for individuals skilled in addressing the needs of older adults.
In response to this projected need, the MHAC developed a video training series, Addressing the Behavioral Health Needs of Older Adults, in partnership with the Benjamin Rose Institute on Aging. Through four training modules, the course explores the impacts that the aging process has on seniors' behavioral health, and the strategies and resources available for direct service staff working with this population in the state of Ohio.
Training presenters include:
Dr. Ronan Factora, Cleveland Clinic
Dr. Philipp Dines, University Hospitals
Marilyn Culley, RN, MSN, PMHNP, BC, ExactCare Pharmacy
Louis R. Weigele, LISW-S, ACSW, BCD, NCGC-II
Rebecca Zeiter, LSW
Norbert Rahl, LISW-S
Natasha Pietrecola, M. Ed., MBA
Larry Vavro, LSW
To read a course outline, click here.
Interested in registering for the course?
MHAC members can receive a FREE or discounted registration. Email Karen Kearney for details on these member perks.
Anyone else is also welcome to participate. Click here to register for the course now!
Not a MHAC member and interested in learning more?
Contact us
.