Mental Health & Addiction Advocacy Coalition
The Mental Health & Addiction Advocacy Coalition (MHAC) is a statewide member organization that unifies diverse local voices to advocate with the goals of (1) increasing awareness of issues that impact people affected by mental illnesses and addiction disorders and (2) advancing policies that positively impact Ohioans affected by mental illnesses and addiction disorders.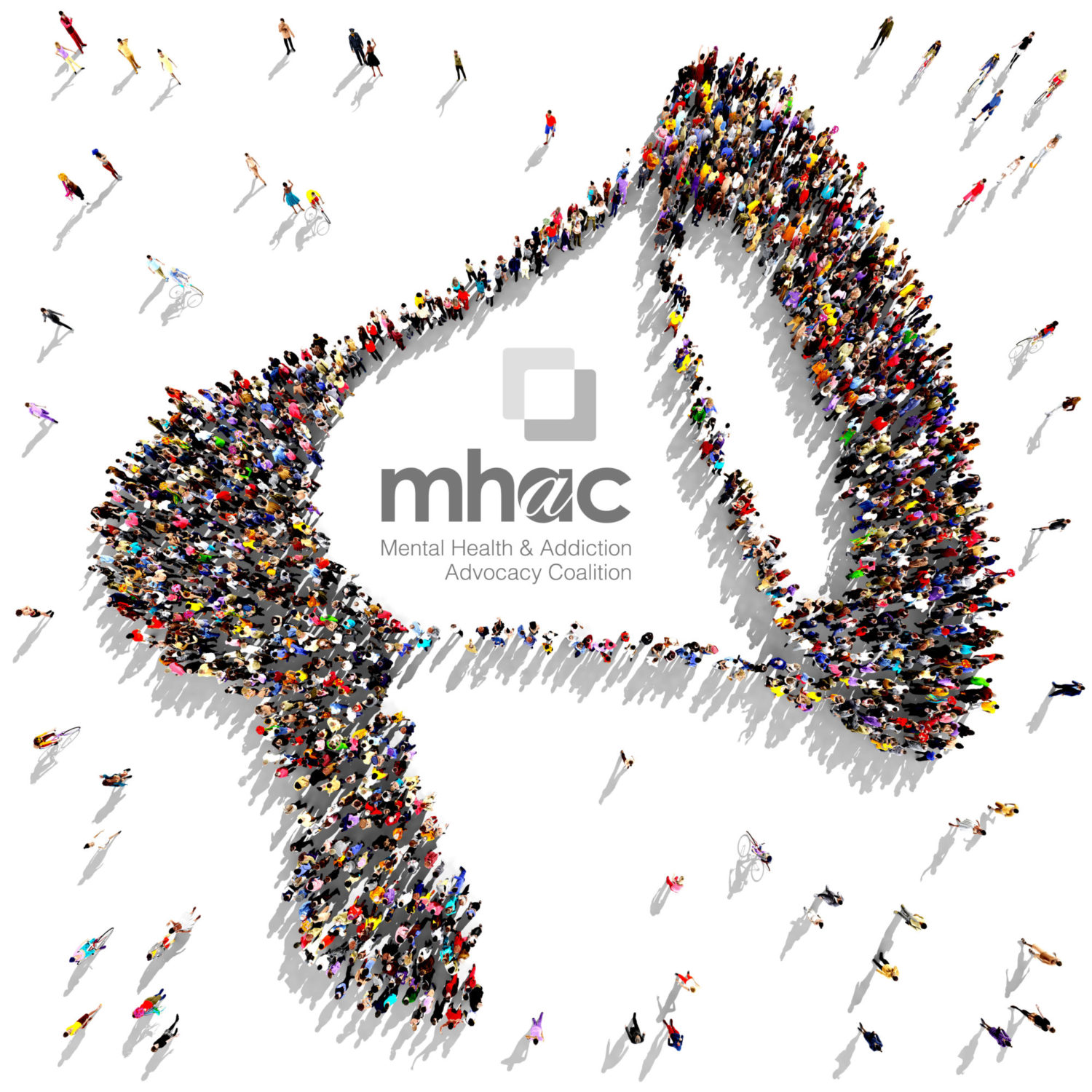 Thank you for Sponsoring!
9th Annual Southwest Hub Public Officials Breakfast Reception
Gold Sponsor: Aetna Foundation

Silver Sponsor: Cincinnati Children's Division of Psychiatry
Bronze Sponsors: BrightView, Center for Addiction Treatment, Child Focus, Inc. The Children's Home of Cincinnati, Greater Cincinnati Behavioral Health Services, and Molina Healthcare in Ohio
15th Annual Northeast Hub Public Officials Breakfast Reception
Bronze Sponsors: Benjamin Rose Institute on Aging, CareSource, The MetroHealth System, Peg's Foundation, and Signature Health
The
Mental Health & Addiction Advocacy Coalition
advocates for adequate financial and political support of mental health and addiction treatment and supportive services and for systemic change to improve access to behavioral health services.  A part of this advocacy is educating the community, public officials, and key constituencies about crucial issues impacting Ohioans with mental health or addiction disorders and the impact of untreated behavioral health disorders on the community.
"Being a member of the MHAC has been a great resource for our nonprofit that provides prevention education theatre. I have made connections to schools, treatment centers and government officials who are supportive of our mission. The meetings are a wealth of knowledge about state legislation as well as programs and practices of organizations."
-Karen Snyder, OH Regional Director, Improbable Players
"I have found the MHAC as a wonderful platform to advocate for mental health and recovery. I also love meeting with and discussing issues in our communities. Thank you for all that you do."
-Christine Rowles, Marketing and Business Development, Signature Health, Inc
"The MHAC provides a unique and collaborative advocacy platform, uniting traditional and nontraditional stakeholders resulting in great strides for behavioral health reform."
-Christina Kalnicki, Behavioral Health Initiative Lead-Criminal Justice-Ohio Medicaid, CareSource
"The MHAC is a tireless advocate for people with mental health and addiction issues. The coalition has strong working relationships with leaders in the State and a solid understanding of what is needed for client success. Most importantly they listen to an ever-changing and passionate community, to hear their concerns, prioritizing the top objectives to reduce stigma, so more people seek treatment."
-Jason Joyce, Senior Director of Clinical Services, Recovery Resources
"The MHAC has always been wonderful with informative communication as well as valuing member feedback.Our agency benefits from our membership with the MHAC through advocacy events, committee meetings and thorough email updates."
-Ann Robson, Vice President of Clinical Services, Red Oak Behavioral Health
"The MHAC has helped our organization by way of advocacy and collaboration.The advocacy has helped us regionally and in engaging with different partners. It is always helpful to have a bigger base in ways of networking with different agencies. We have also benefited by way of membership meetings and the education we have received for our staff and clients by attending membership meetings on various topics affecting our region and state."
-Jackie Bruner, Director of Business Operations, Lake County ADAMHS Board
"Our membership with Mental Health & Addiction Advocacy Coalition (MHAC) is highly valued. The diverse members allow for cross education and awareness of various topics and experiences. In addition, the legislative knowledge of the MHAC staff fosters advocacy with a united recognized voice."
-Margo Spence, President & CEO, First Step Home, Inc.
"The Children's Home of Cincinnati values our membership with the MHAC.The MHAC is a great resource for connections with other organizations in our community that have similar interests in supporting children with behavioral health issues and their families. The MHAC provides opportunities to engage with public officials on important issues at both the state and local level that impact us all. The return on investment is immeasurable."
-John Banchy, President & CEO, The Children's Home of Cincinnati
The MHAC works locally and statewide to advocate for better services, systems, and supports for the more than 3 million Ohioans who have a mental health or addiction disorder.
The MHAC conducts and shares research and other information with decision makers and advocates, engaging them in issues that impact Ohioans with mental health and addiction disorders and their families.